It sure was a tough day for all the 5.5 meters on the water. But at least it seemed to less tough to Team Baghdad that won the day again and holding on to the lead before last day of sailing tomorrow.
The breeze was very light at times with big swell. The first race took a long time to finish as the boats were almost stationary at times. Team Baghdad started good but missed a big left hand shift in the end and rounded the first mark 5th or 6th. However, a lot of boats were passed on the first downwind rounding the bottom gate in 3rd position, something the team held on to for the 2nd upwind. Next top mark, Team Baghdad gybed immidiately in the favourable gybe and passed another boat to finish 2nd, a great result considering the poor start.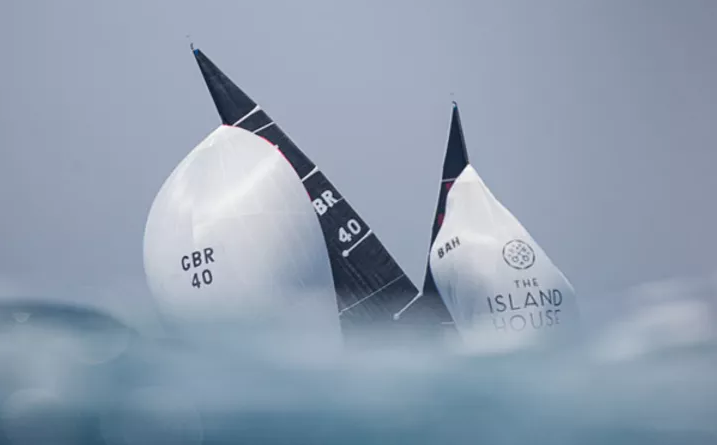 As the boats waited for the 2nd start, the fleet was caught by surprise but a big squall and a strong push. Team Baghdad did not have a great start and could not tack straight away, something the frontrunners managed to do in a quick left hand shift straight after the start. However, Team Baghdad were able to follow suit quite quick for a 3rd position at the top mark, something the team held for the race.
A series with 2-3 on a tricky day like this is actually great. We haven't built up a huge gap but are happy with any point we can gain. For tomorrow's last two races, we are in a good position. If we have good conditions, we have a good chance. If it is tricky like today, our lead can melt away in no time at all, says middle crew Johan Barne.
If at least one of the two races are completed tomorrow, there will be a discard. Team Baghdad needs one good finish and keep trailing Bahamians in "New Moon" in control.