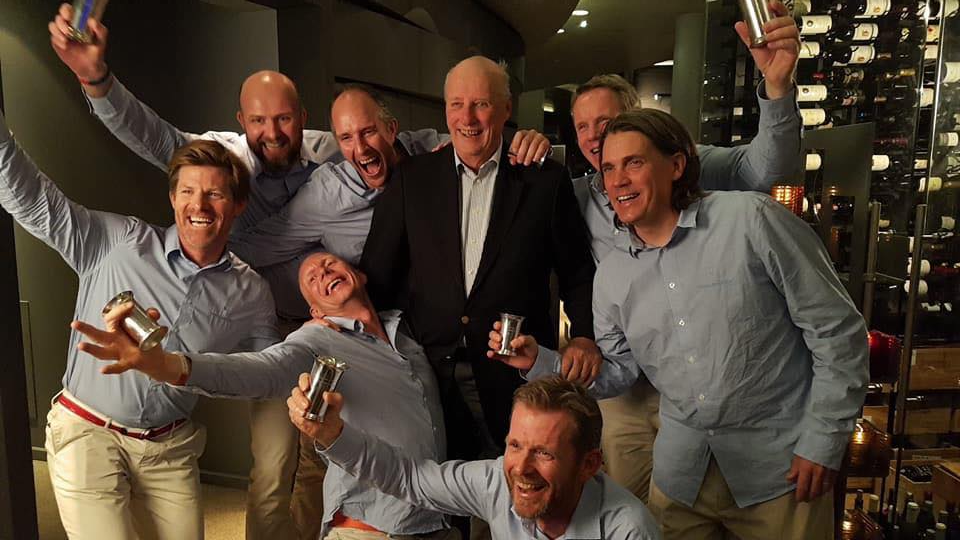 In the 11th hour of the 2017 sailing season Team Baghdad finished on a high. Sailing the "Champion of the Champions", both Team Baghdad teams finished on the podium after the winning Snipe Class Chamions with skipper Jostein Grødem. 30 teams participated, all of them Norwegian Champions or winners of other major sailing champions. Among the crews there were dignities such as norway's recent Star Class World Champion Eivind Melleby and the Norwegian King Harald, both of them won races in the qualifications but failed to qualify for the finals.
The races were held just outside Åsgårstrand in a nice offshore breeze, mainly between west and south and around 10 knots. Having offshore breeze on a course so close to shore sure made the conditions very variable and challenging. At time there were big differences between the different breezes the boats experienced which for many of the crews were good tests of their patience and calm.
Team Baghdad 1 sailing as Albin Express Champions finished 2nd and Team Baghdad 2 as Snipe Masters Champions finished third.
It is typical arena sailing and it is important to get your head around to new conditions and circumstances. There were only 6 boats in each start so the racing becomes a bit of a blend between fleet racing and matchracing explains Team Baghdad 2 skipper Kristoffer Spone. We had three really good starts at the pin but unfortunately didn't have the momentum to peel off the others to windward. Instead we were pinned out in the left corner without any chance to play any shifts or puffs which became out downfall this regatta.
Both team have had the opportunity to sail the Sailing Champions League Finals in Porto Cervo on Sardinia recently.
It sure gave us a bit of ahead start having sailed in Sardinia recently and in the same kind of boats admits Team Baghdad 1 skipper Kristian Nergaard. He adds: Even though this has been a season without any real big and major championship, it sure has been a good one and finish with both teams on the podium is a great way to end the season.