The third day of racing at the 5.5 meter World Championships offered another day of great and challenging conditions in Copenhagen. After a shoreside postponement, the fleet were welcomed by flat water and medium breeze. The conditions were very stable (for being in the Öresund straight) and there were just very slow and modest wind shifts. This lead to very tight racing and minimum distances between the boat.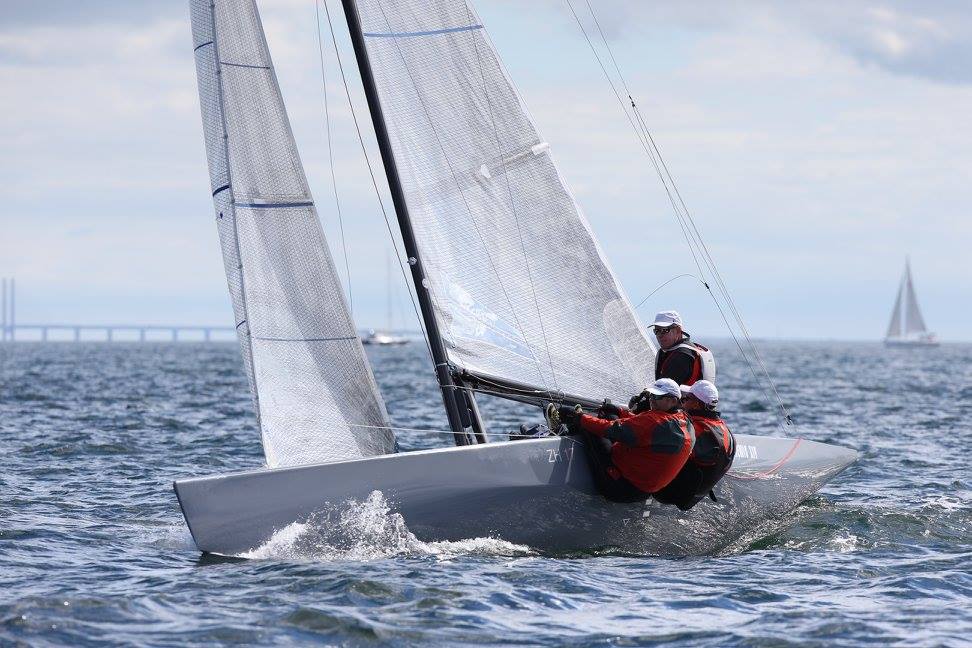 Even though Team Baghdad weren't able to make any clear jumps on the rest of the fleet, at least the team stayed out of problems and finished the day as one of the better teams of the day with the scoreline 2-5. This means that the team managed to increase the lead slightly. Even though 3 full races remains, at least the team has kind of an extra "get-out-of-jail"-card with still having a 5th as their worse score.
-We're happy says bowman Trond Solli-Sæther. Anything in the top-5 should be perfectly fine carrying in the total score. We just have to keep pushing and remains our or trouble and if we do that, we'll be fine.
Photo by Per Heegaard. Full results available here.