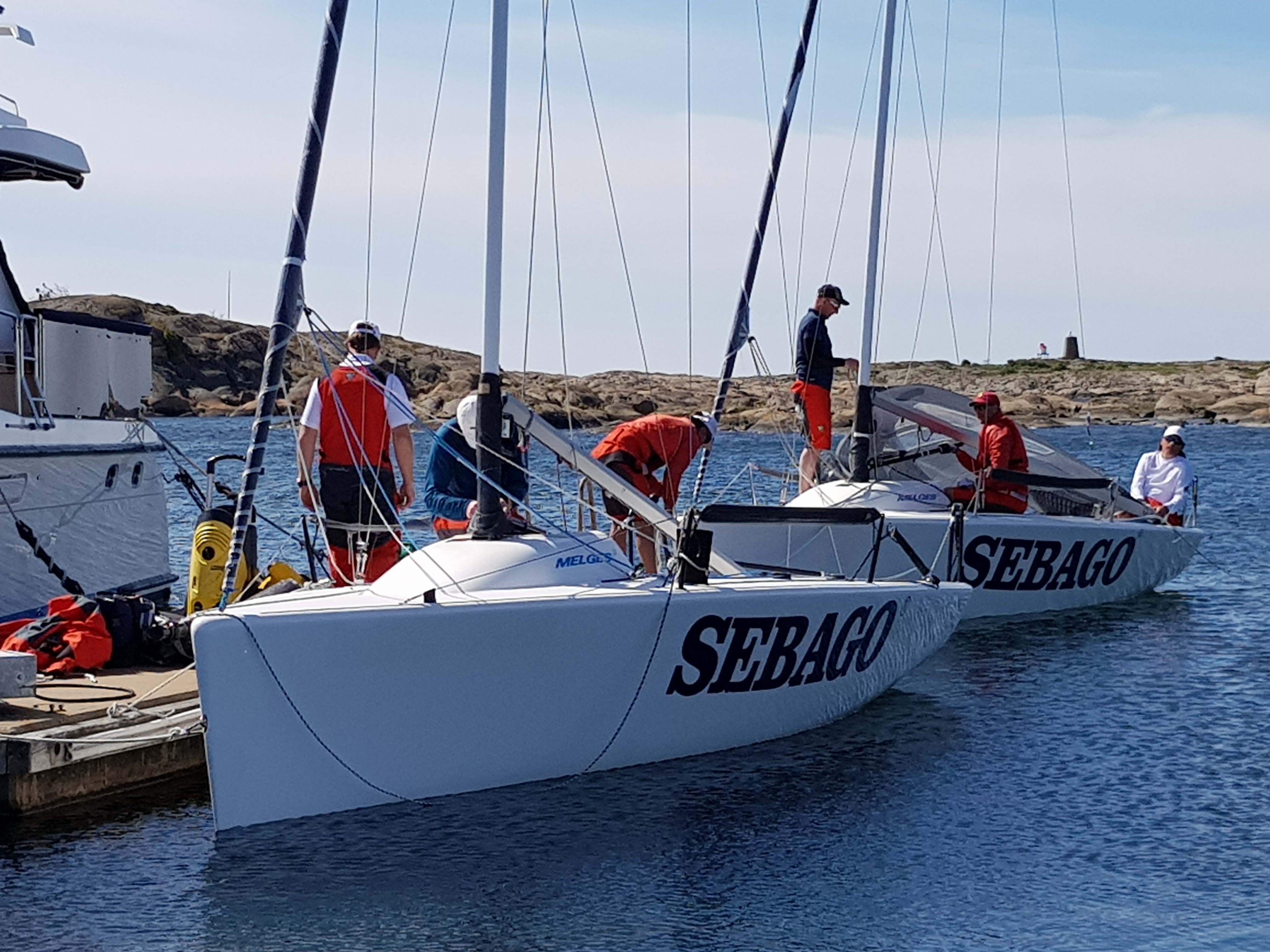 The Hankø Race Week can many times offer great racing at the height of the norwegian summer and plenty of action. This edition was no exception and both Team Baghdad boats came out firing on all cylinders. Even though the results there were kind of disappointing for the team at the previous race, the Nordic Championships for Melges 24 in Marstrand, Sweden, that seemed to have given the practice necessary to do well here.
There were plenty of breeze most of the days, resulting in really exciting and tough races. What could be better than high-speed planing a Melges 24 in these great waters!
There were plenty of breeze for each and everyone, said Team Baghdad I skipper Kristian Nergaard with a bit smile on his face.
The opponents in Storm Capital Sail Racing started out even stronger with a string of bullets early on. However, the Team Baghdad boats kept chipping away good results and came within striking distance in the end. Despite the Team Baghdad efforts, in the second to last race Storm finished 2nd and sealed the regatta with a race to spare and sat it out on the trailer. Team Baghdad I finished 2nd and Team Baghdad II 3rd.
It wasn't a lot of boats but the competition was tough and there was close and exiting races. Having both Team Baghdad boats finish high up in the scoreboard was extra rewarding, concludes the Team Baghdad II skipper, Kristoffer Spone.
Results can be found here