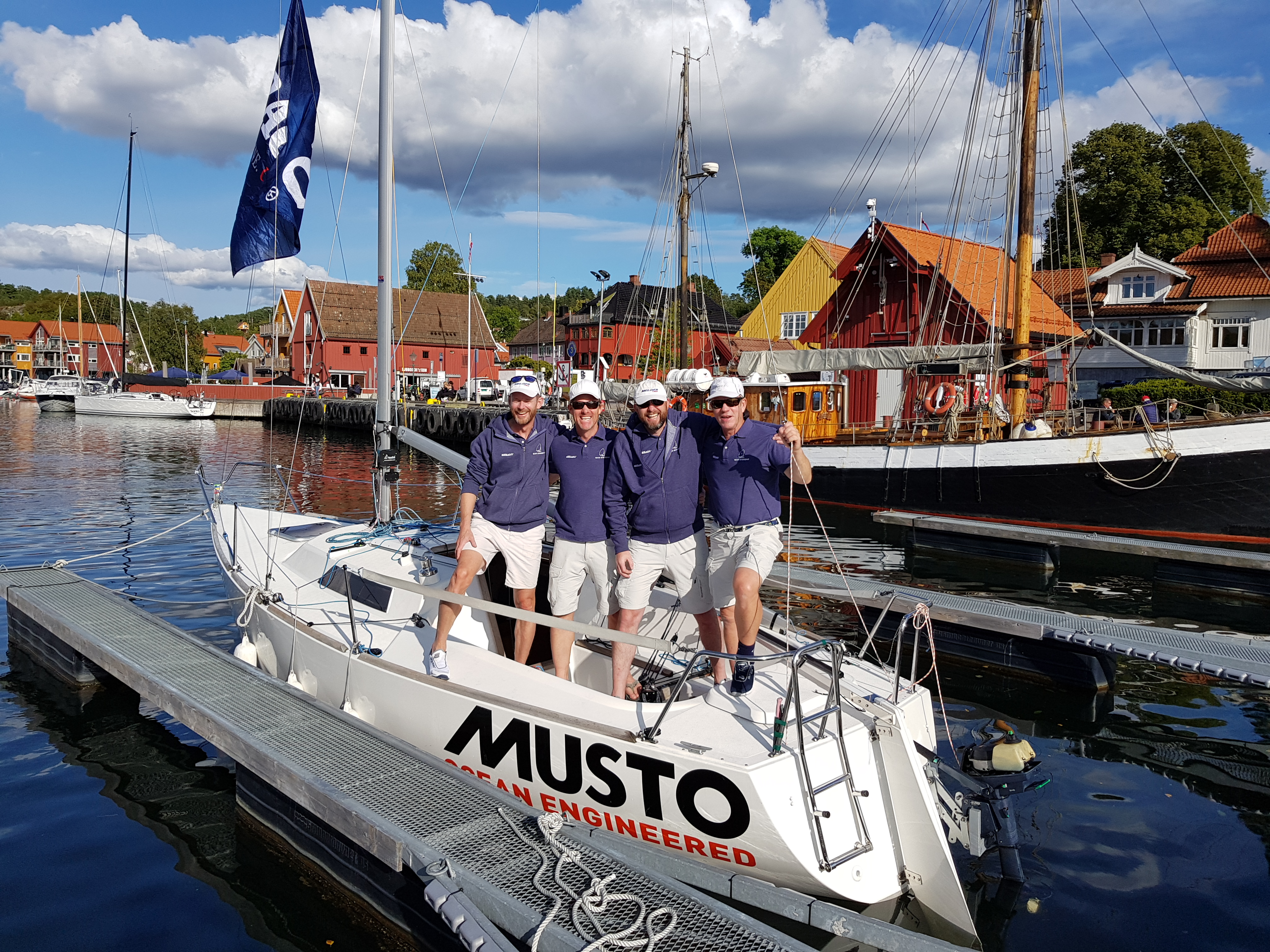 Team Baghdad with members Kristian Nergaard, Erik Kongshaug, Trond Solli Sæther and Espen Stokkeland just won the Express Nationals in Son in an impressive fashion. With the race results (7)-1-4-1-3-1-4, the overall score was just 14 points, well ahead of the remaining fleet.
The races were sailed over a long weekend early September in Son on the eastern shore of the Oslo fjord. As usual in the Express class nowadays, there was a good turnout with 43 boats in total. The races were held in beautiful weather and light to medium northerly breezes-
Of course we're really happy. All in all we had a team that worked in an optimal fashion. We also had nice conditions here in Son. What more can you ask for? says skipper Kristian Nergaard rhetorically.