In beautiful conditions with almost tropical heat, sunshine and a growing seebreeze, Team Baghdad started the Scandinavian Gold Cup in Finland in the best possible way. Slowly and surely edging out the closest neighbors after the start, giving a slim lead at the first to mark.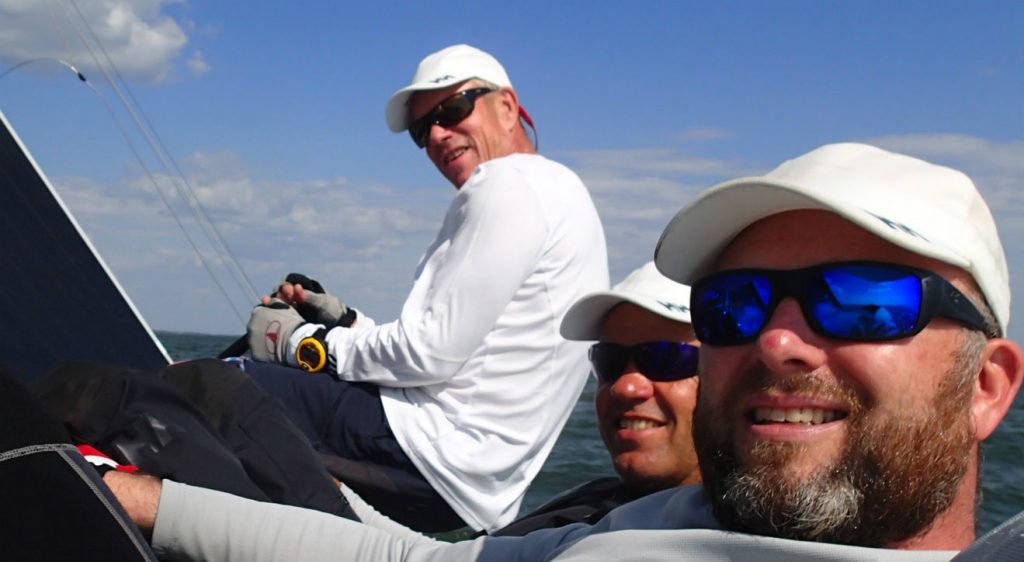 Even though it surely wasn't a horizon job, it still look quite solid ending up with bullet, maybe a 100 meter gap at the finish to trailing "Blue Moon" from Bahamas and the Swiss team in "Marie-Françoise XIX".
It surely wasn't a walk in the park. If the positions between us and the Bahamians would have been reversed at the first top mark, the end result could easily been different as well. However, even though we want to win this, our main goal is still the Worlds this week. In that respect, the best feedback was the it felt good in the boat and that we were up on par with all the others or better, says a content Kristian Nergaard.
The racing continues tomorrow with two more races. The weather forecast mention possible light breezes.
Results can be found here.