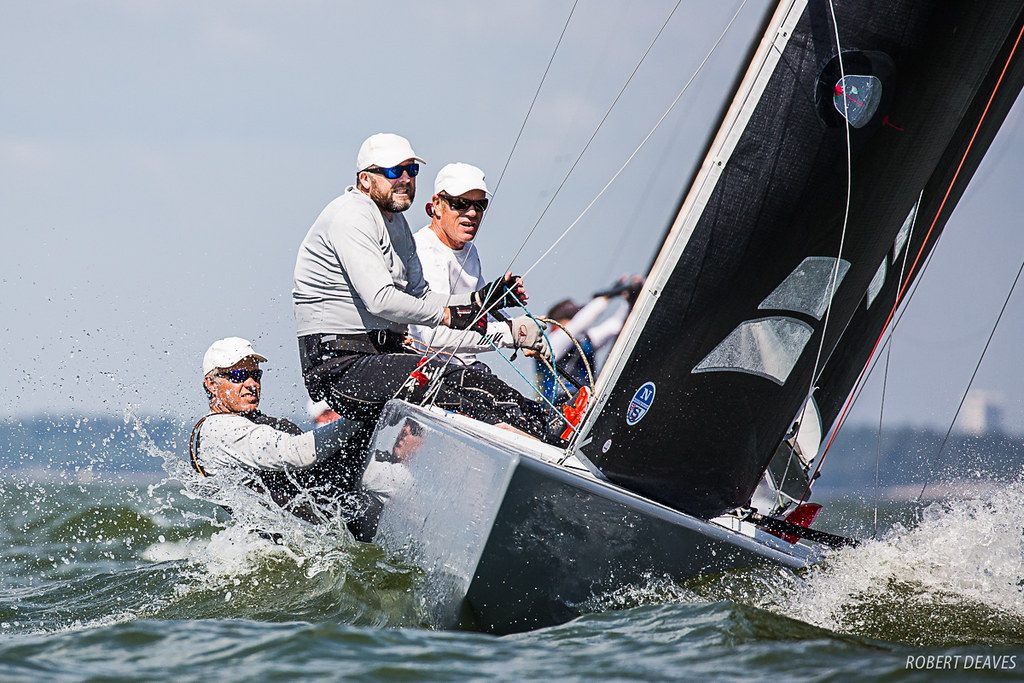 Another great day of racing outside Helsinki. Team Baghdad had a solid day with a walkaway win in the first race of the day but failed to pull it off in the second. The second race was even tighter and Kristian, Johan and Trond just squeezed in 2nd at the first top mark. After a gybe set, the team were able to roll the leading french team "Caracole" only to see other boats later on the run passing them underneath.
After rounding the bottom mark in 4th position, the team were still able to climb back to a 2nd place but were never able to close within striking distance to the winning british team with Peter Norton at the helm.
This means that only Team Baghdad and Norton/Cornish/Haines remains for the run to get the needed three bullets for a Gold Cup win.
It certainly will be interesting tomorrow. We don't know so much about the matchracing skills of the british team. We just have to concentrate on our job and see how far that brings us. Good thing we have two possibilities to close the deal compared to them only having one, says Johan Barne.
With the overhead high pressure moving a bit north, it looks a bit more promising with decent breeze from the east.
Results can be found here.