It started tight but ended up with a walk-away victory. In another beautiful day here in Helsinki with medium breeze and sunshine, Kristian Nergaard, Johan Barne and Trond Solli Sæther were able to secure another race win to clinch the Scandinavian Gold Cup in an convincing fashion.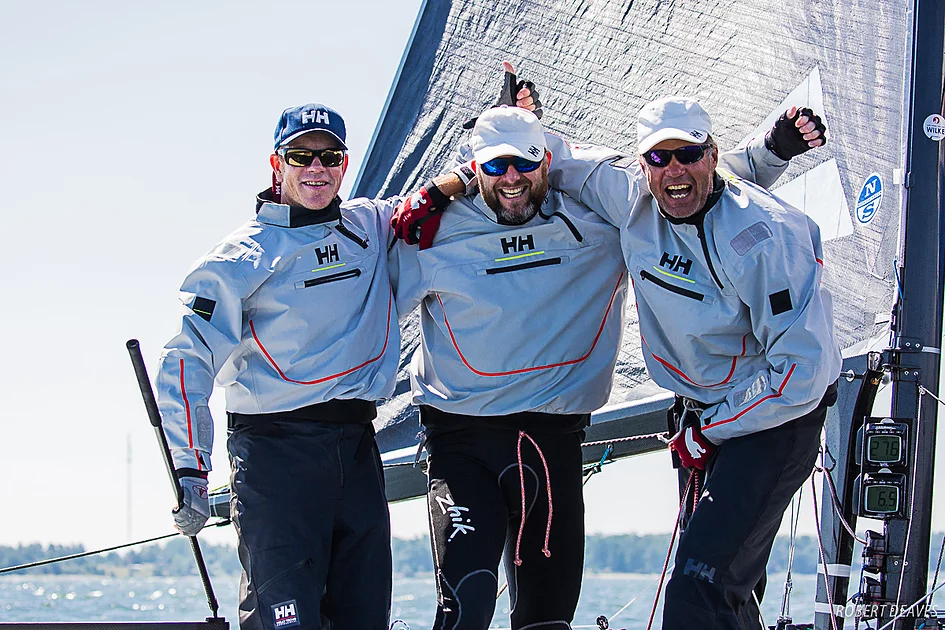 With only the Norwegian boat (with two race wins) and the British (with one race win) qualified for further racing, the 4th race obviously turned into a match race.
The Brits were able to get in control early one with better prestart timing and a fierce tacking duel followed on the first upwind. Team Baghdad were able to get closer to the Brits and rounded the top mark trailing with just a few meters. Both boats gybed early to port with the Norwegians pushing the Brits all the way to the left layline. After a matching gybe, Team Baghdad were able to roll the Brits for a narrow lead at the bottom gate.
Yes, after a bad start we sailed a very good race and were able to wind them in. After the first lap we felt quite confident and were just able to extend our lead to quite a margin in the end, says bowman Trond.
Now follow a mix of training races and recovering before the World Championships starts on monday running 'til friday.
After enjoying our win, we will just reset and start preparing for the Worlds. We are starting from scratch but the best thing is we feel we are sailing well and boatspeed is on par with the best in the fleet, concludes Kristian.
Scandinavian Gold Cup final results are here.