In a light and fickle breeze, Team Baghdad got off a poor start at the first day of racing at the 5.5 meter World Championships.
It all started well with a decent start at the pin end. However, in the first tack, the Norwegian boat did not cross the Windward boat with enough margin. After a penalty the boat was a long way back behind the frontrunners.
Not giving up that easily, the Baghdad boys pushed as well as they could on the remaining legs. As previously, the race committee were not on their toes adjusting a scewed course. With downwinds, where the fleet layed the bottom gate in one gybe, there were not many passing opportunities.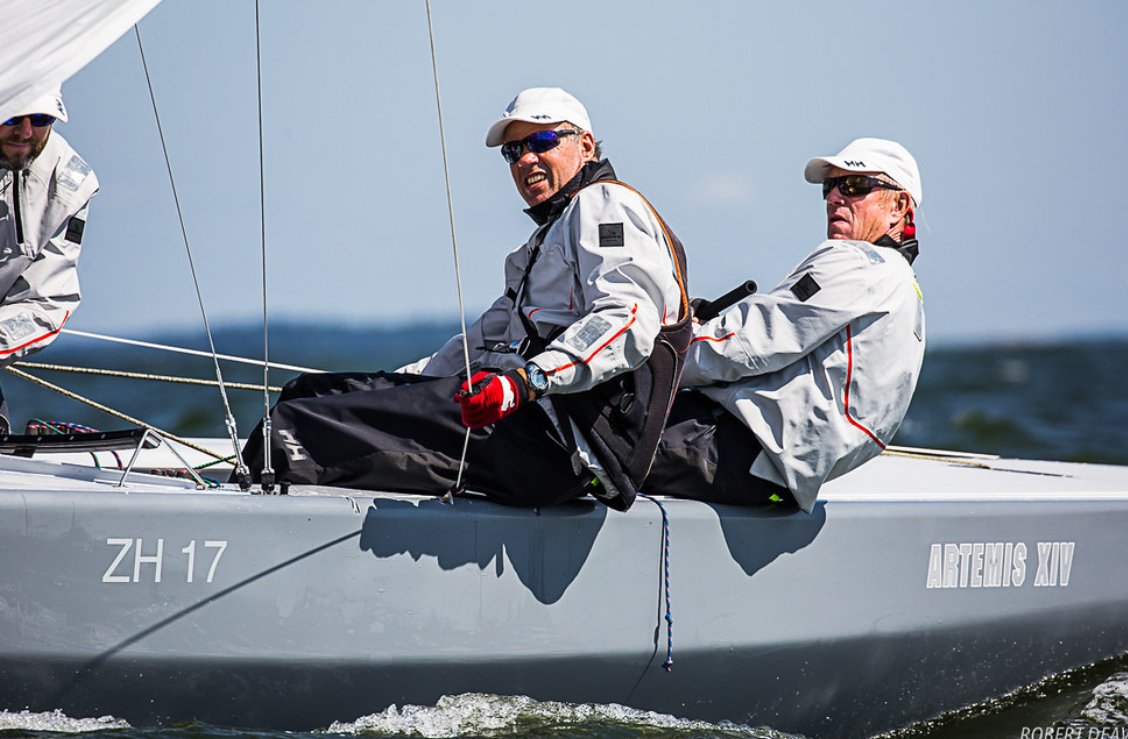 This means that the team will have the pressure of avoiding any similar bad results for the rest of the week. If conditions are favourable, 7 more races remains.