As the weather pattern change, so did Team Baghdad's success on the race course. From soft seabreeze to strong offshore breeze. At times a lot of breeze but there were plenty of holes as well.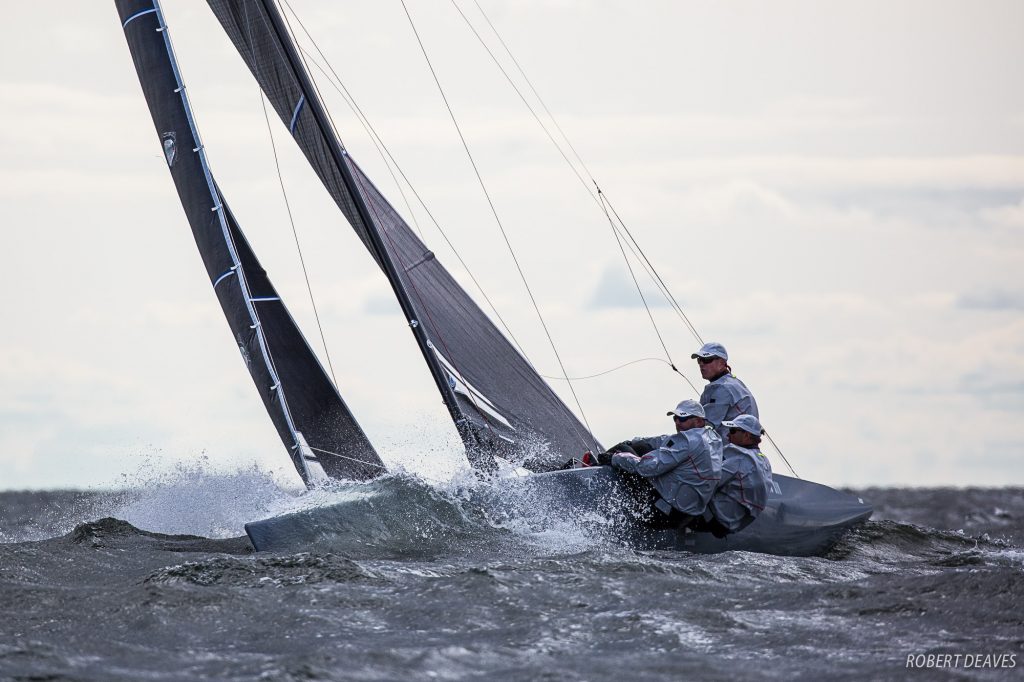 Team Baghdad played the left side consistently which payed off. In the first race, they came out of the left corner just after Bahamian Worlds leader "New Moon" but a big lead against the rest of the fleet. On first downwind, the fleet compressed but Team Baghdad picked the left gate mark and jumped into the lead. From then on, it was a matter of sailing a conservative race to the finish but still trying to be in phase with the wind shifts. Shifts that was surprisingly big considering the strong breeze.
It was two tough races. The wind was so shifty and wind strenght so up and down so we constantly had to change the boat trim. Seldom you get so big shifts when the breeze is that strong, concludes front crew Trond Solli Sæther
In the second race, the winning recipe turned out to be quite similar. Starting in very light breeze, most of the front boats went right to get into stronger breeze as soon as possible whereas Team Baghdad went left in anticipation of more left hand breeze. The left shift materialized and gave the team a jump of the fleet. However, once again the wind came and went. And when it came, Boy, did it came!
In the end, Team Baghdad managed to defend a charging challenge from "New Moon" for another win. The two bullets means that the team elevates in the overall score board to a present 3rd place, now 3 points back from the leading Bahamians.
Result list can be found here.