Sometimes conditions are challenging. Days when only one crew is happy and the rest are frustrated. Frustrated over lost opportunities and chances.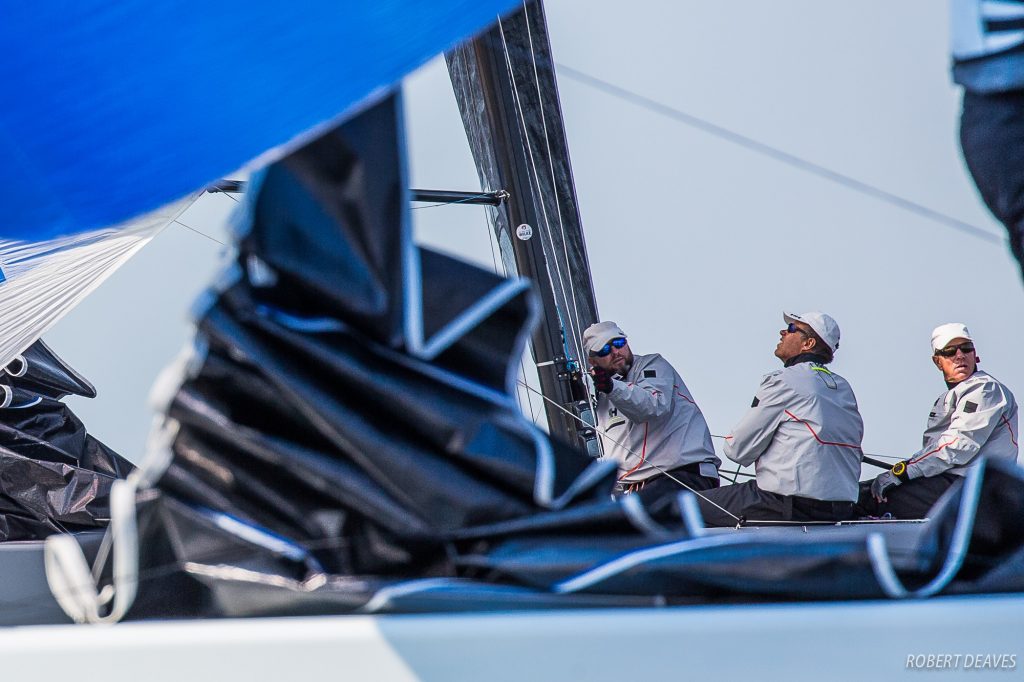 Today was one of these days. "New Moon" were the big victim in first race of the day, Race 4. In a changeable and fickle breeze they les around the course until the end of the last run. Parking up in a big hole, they had no other choice that just seeing about 10 boats passing them before the last gate.
Team Baghdad had their fair share of ups and downs. First race did not start that well but good positioning on downwind made the team climb into the top 5 at times. However, last shift went against the team with a few lost boats ending up in a 7th place.
The 2nd race was more straightforward, at least in terms of the ranking. A good first upwind meant a 2nd place at the top mark and even though the rest of race was eventful, the teams second place remained.
As all the other teams have a mixed bag of results, the scoreboard is very close at the top with 4 teams within just a couple of points. Everything to play for.
Results can be found here.