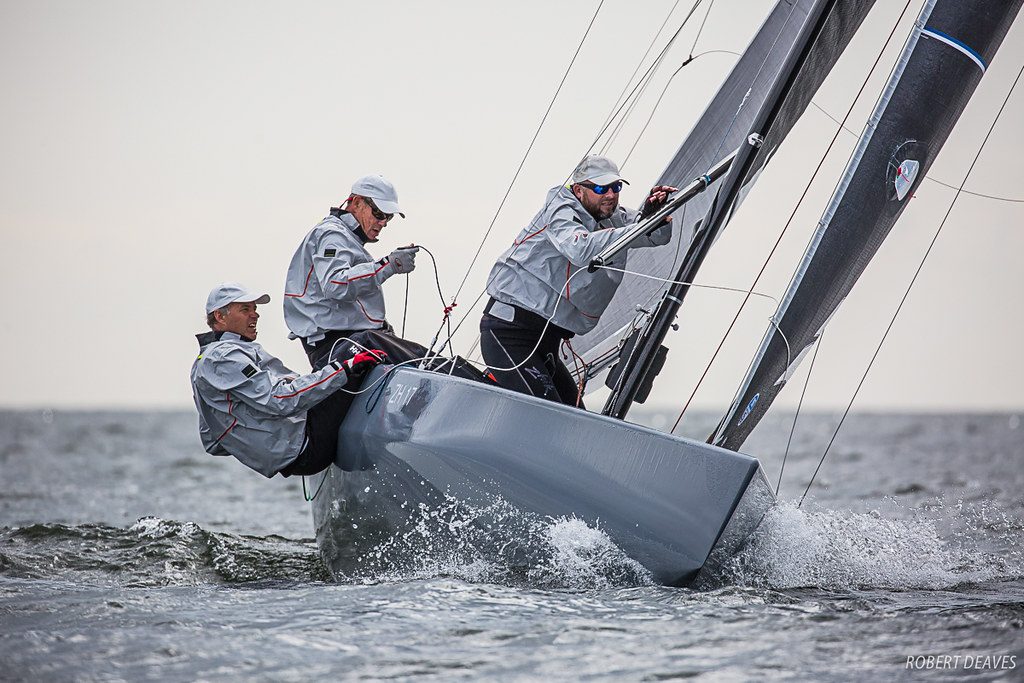 In a nail-biting finish, Team Baghdad were able to stay in a lead and win with just a single point. What a sweet victory!
In the very tricky first race, the team were able to sail a great first beat and jumped into a healthy lead. However, nothing would come easy and the trailing boats were able to work their way back. The team concentrated on covering the main overall threat "New Moon" from Bahamas and first let "Caracole" from France slip by. To a great disappointment, the Bahamians were also able to slip by at the very end.
Sour grapes for Team Baghdad who now we're trailing with one point behind and with other boats within a point or two a well. Better then that the team got a chance for a shot at the title as the Race Committe were able to get the second race of the day underway in a slowly building breeze. Mor or less whoever won of Team Baghdad in "Artemis XIV" and "New Moon" would clinch the Worlds title. 
Once again the team with Kristian Nergaard, Johan Barne and Trond Solli Sæther were able to do a great start at the Race Committee end and sail a solid first beat for a slim lead at the top mark. This time the team were able to control the fleet and keep the lead to the finish. 
To win the world championship today was great for the team, for Trond and Johan, as New Moon beat us in the first race. It was very uncertain, so we said we cannot be defensive in the second race and had to get the best start, and that's what we did. New Moon had a bad start and we had the advantage at the start and were on the right shifts and in the right place all the way, explains helmsman Kristian.